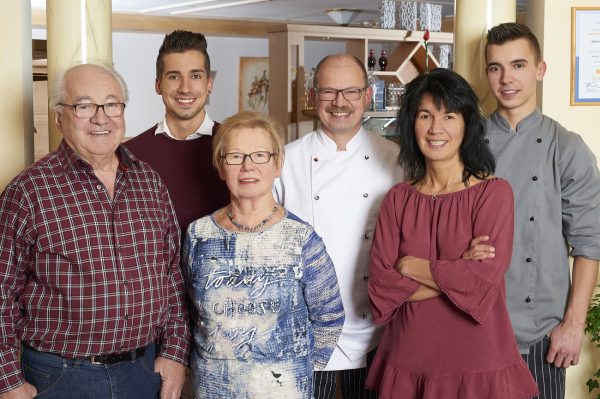 Treat yourself and let us pamper you with our privately-owned hotel that has been in the family for three generations. To be a guest at the Pfeffermühle means to experience a cordial atmosphere and sincere hospitality.
We look forward to having you as our guests!
Sincerely,
Ute and Manfred Rosenkranz, Silke and Dirk Rosenkranz, Jannik and Niklas Rosenkranz.